Russia sends 30 ammunition trucks and 10 armored vehicles to Donbas – intelligence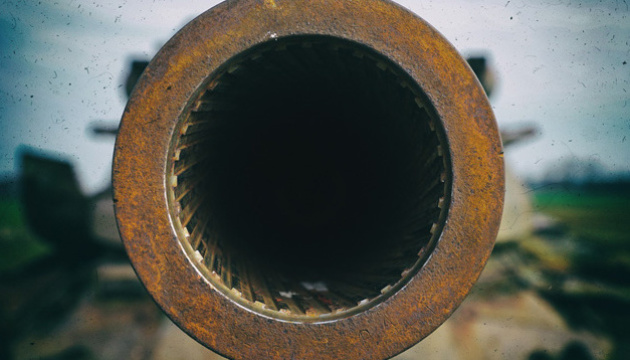 04.08.2020 14:51
Over the past week, Russia delivered at least 10 armored vehicles and about 30 trucks with small arms to the occupied areas of Donetsk and Luhansk regions.
Ukrainian Defense Ministry spokesman Maksym Prauta said this at a briefing on Tuesday, August 4, with reference to information from the Main Intelligence Directorate, according to an Ukrinform correspondent.
"Russia continues to supply weapons, military equipment, ammunition, fuels and lubricants and other military property to the temporarily occupied territory in Donetsk and Luhansk regions through border sections not controlled by Ukraine. In particular, last week, at least 10 armored combat vehicles, up to 30 trucks with small arms, ammunition and military equipment, and about 1,000 tonnes of fuel were delivered to the units and formations of the first (Donetsk) and second (Luhansk) army corps of the Russian Armed Forces," Prauta said
In addition, there was a rotation of the personnel of certain units of the Russian Armed Forces, which are not part of the 1st and 2nd army corps. The intelligence also recorded the arrival of mercenaries – citizens of the Russian Federation for recruiting the Russian occupation forces.
As Ukrinform reported, between June 15 and July 7 of this year, the Russian Federation delivered about 4,500 tonnes of fuel and more than 20 trucks with ammunition to the occupied part of Donbas.
(C)UKRINFORM 2020