Eyewitnesses report fires in Zaitsevo due to shelling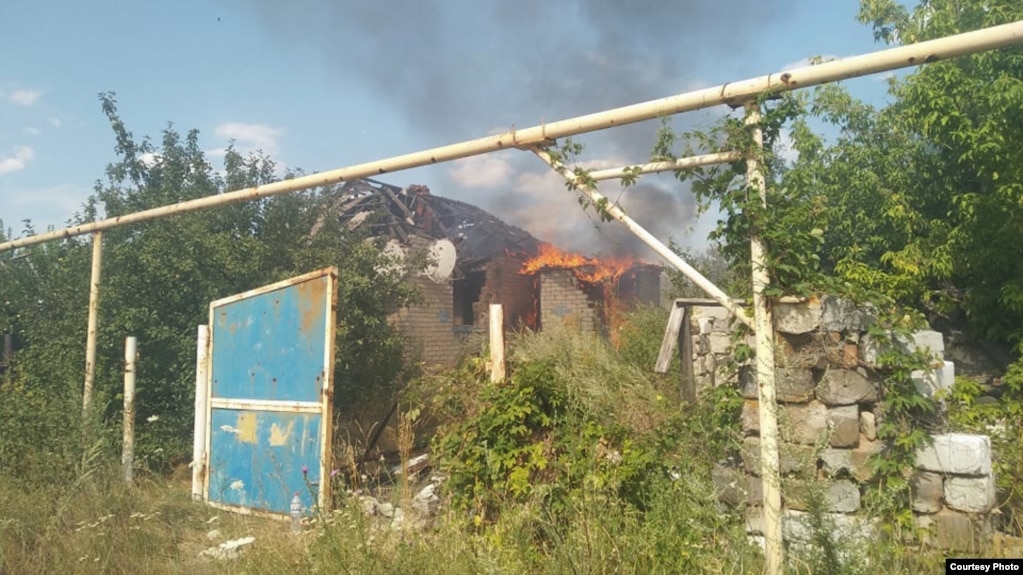 As a result of shelling by hybrid Russian forces in the village of Zaitsevo, Donetsk region, the field caught fire, the fire spread to houses. Eyewitnesses report about it to journalists of the Donbass.Realia project.
According to them, at least 10 yards are on fire. Units of the State Emergency Service and the military of the Armed Forces of Ukraine were involved in extinguishing the fire.
At the request of Radio Liberty, the Joint Forces Headquarters said that they were currently "understanding" the situation and could neither confirm nor deny the report of the fire. The SES has not yet publicly commented on the incident.
On July 24, the State Emergency Service reported that the forest fire that broke out on July 22 as a result of shelling in the Novoaidar district of Luhansk region had been completely extinguished. It began as a result of shelling near the village of Lopaskine, Novoaidar district, Luhansk region, and the subsequent burning of dry grass and young forest.
(C)RADIO SVOBODA 2020