France implementing number of projects in Ukraine – ambassador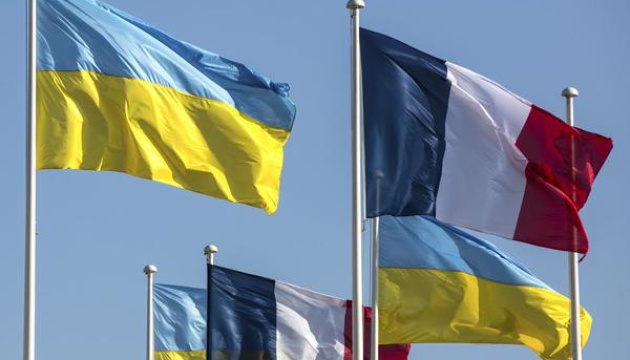 13.07.2020 17:18
France is implementing and plans to implement a number of projects, worth EUR 1.5 billion, in Ukraine on attractive financial terms, French Ambassador to Ukraine Etienne de Poncins has said.
"If we count the projects that have already been signed, are being implemented and have been funded, in particular, the project to supply helicopters to the Interior Ministry, as well as a new project due to be signed next week to supply patrol boats to the Ukrainian Interior Ministry, a water supply project and other projects for the future, their total budget will reach 1.5 billion euros, which is a very serious amount, " he said during an online press conference dedicated to the start of a project for the supply of drinking water in Mariupol.
The diplomat said France was considering a number of projects for implementation in Ukraine. The main ones are cooperation in the field of railway transport, which may include both the supply of locomotives and the modernization of railways and railway signaling in Ukraine, he said. In addition, the French side, together with Ukrainian Health Minister Maksym Stepanov, is working on a project to set up a network to prevent and detect early-stage breast cancer, and its budget may reach EUR 24 million, he added.
De Poncins said the issue concerned the implementation of projects on attractive financial terms for Ukraine, which are possible thanks to the support of the French public treasury.
"Today we are working with our colleagues so that this package of financial assistance, secured by the Ministry of Finance of France to Ukraine, could be used in full for the benefit of Ukraine," he said.
(C)UKRINFORM 2020