Putin: Deterioration of Moscow-Kyiv relations not linked to occupation of Crimea
He predicts that the relations between the two countries will improve "sooner or later."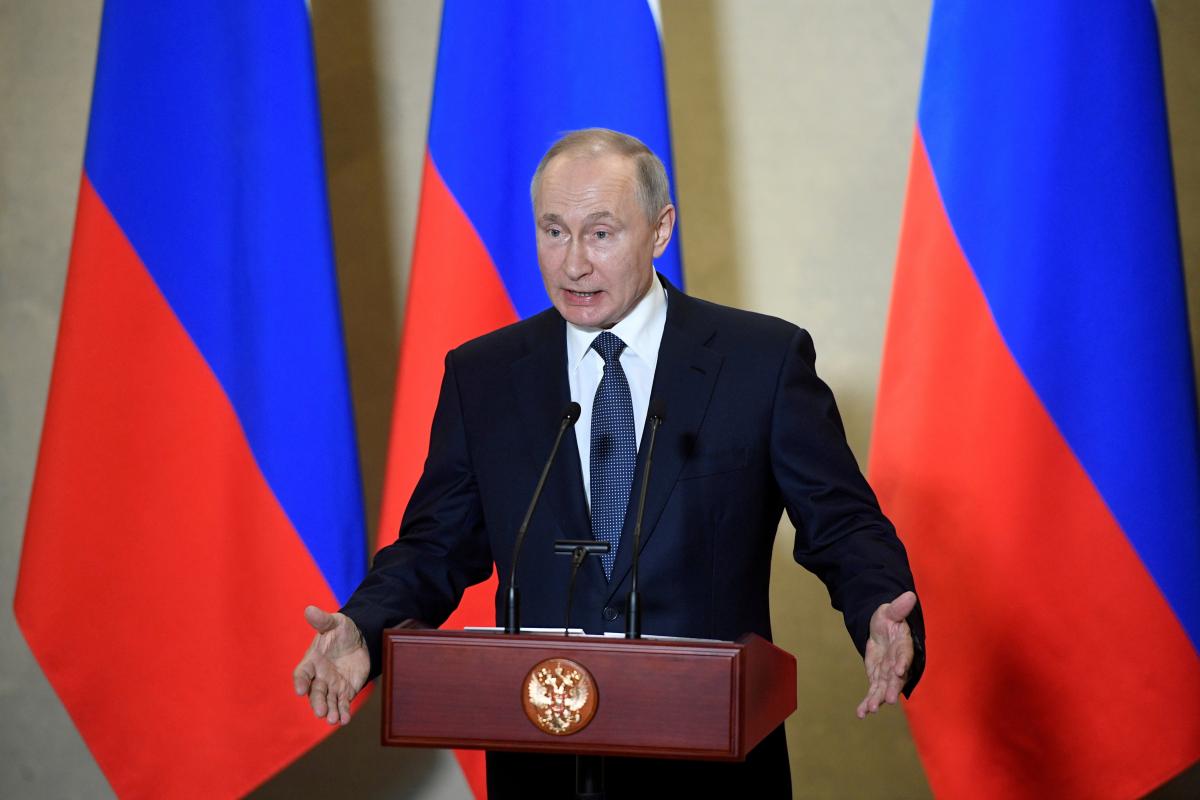 Vladimir Putin / REUTERS
Russian President Vladimir Putin claims the deterioration of relations between Moscow and Kyiv is "in fact not linked" to the occupation of Ukraine's Crimea by Russia. Speaking in an interview on a Russian TV channel, he claimed a "coup d'etat" and the "seizure of power" had taken place in Ukraine, and since then the views of the two countries' leadership have become "completely opposite," the Russian news agency RBC reported.
"Since the very moment, we've gone our separate ways," he said.
Only after that, the peninsula "became part" of Russia, he insisted. Yet, talking about the feud between the two countries, Putin suggested that "this wave will sooner or later subside." UNIAN memo.
Russia annexed Ukraine's Crimea in March 2014 after its troops had occupied the peninsula.
An illegal referendum was held for Crimeans to decide on accession to Russia. De-facto Crimean authorities reported that allegedly 96.77% of the Crimean population had voted for joining Russia. On March 18, 2014, the so-called agreement on the accession of Crimea and the city of Sevastopol to Russia was signed in the Kremlin. The West did not recognize the annexation in response to which sanctions against Russia were introduced. Ukraine's parliament voted to designate February 20, 2014, as the official date when the temporary occupation of Crimea began.
(C)UNIAN 2020