European Commission advises Ukraine to better fight corruption to extend visa-free regime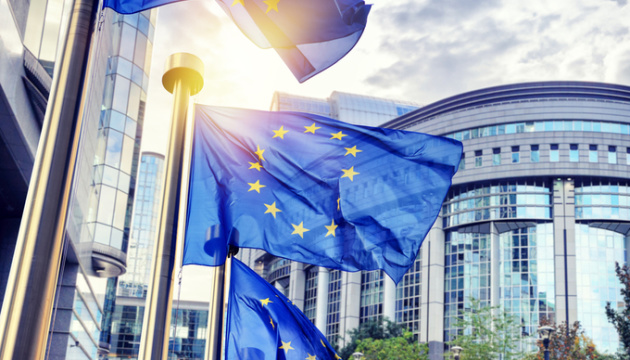 10.07.2020 17:00
The European Commission has released a report on the fulfillment of conditions needed for visa liberalization between the EU and the Eastern Partnership countries and the Western Balkans.
The document, in general, praises the efforts of these countries, but, as a recommendation, advises Ukraine and other "visa-free" partners to strengthen the rule of law and the fight against corruption, according to a statement posted on the European Commission's official website on Friday, July 10.
"High-level corruption remains an issue in all countries covered by this report. Moldova and Ukraine have notably suffered from high profile banking frauds, with little progress in the prosecution of those involved and in the recovery of the stolen assets.In Moldova, important actions have been undertaken, but these efforts need to be fully implemented and sustained. In Ukraine, it is important to safeguard and further strengthen the independence of anti-corruption institutions, including by guaranteeing non-political and merit-based appointment procedures for leadership positions. EU support will continue to be linked to concrete progress in the reform agenda and in particular in the fields of anti-corruption and justice," the statement said.
According to the statement, data from this report relates to the 2019 calendar year and first half of 2020. The report follows up on the Commission's obligation under the Strengthened Visa Suspension Mechanism, adopted in March 2017, to monitor the continuous fulfilment of visa liberalization requirements by third countries and to report to the European Parliament and the Council at least once a year.
"In an increasingly mobile world, the EU strives for fair and orderly mobility and in this respect visa-free travel with our Western Balkan and Eastern Partnership remains a major achievement. Visa-free travel, however, comes with responsibilities and continuous efforts are needed to curb irregular migration and fight corruption and organized crime. We count on our partners to sustain achievements in these fields to ensure we can maintain visa-free travel in our common interest," European Commission Vice-President Margaritis Schinas said.
Visa-free travel for citizens of Montenegro, Serbia and North Macedonia has been in place since December 2009. For citizens of Albania and Bosnia and Herzegovina, visa-free travel is possible since the end of 2010. For Moldova visa-free travel entered into force in April 2014, for Georgia in March 2017 and for Ukraine in June 2017.
(c)UKRINFORM 2020