State of emergency introduced in Kazan over large fire at gas distribution station
One person has died and three have been injured in the explosion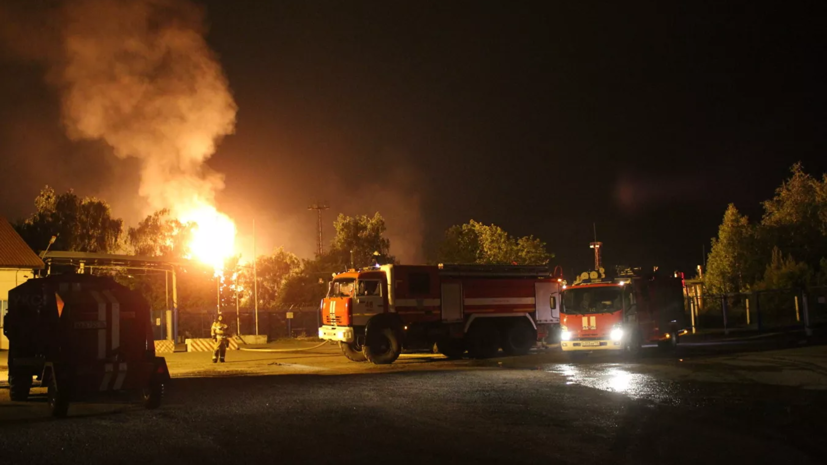 TASS, June 13. A state of emergency has been introduced in Kazan in the Volga area over a large fire at a gas distribution station, Russia's Emergencies Ministry told TASS on Saturday.
"As of 07:00 Moscow time, a state of emergency was introduced for governance bodies and the forces being involved in eliminating the emergency situation," the ministry said.
A jet fire continues at a storage facility with a capacity of 170 cubic meters. Its height has decreased as the pressure in the storage tank is falling.
The fire erupted at the Kazan gas distribution station owned by Gazprom Liquefied Gas LLC at about 22:00 Moscow time on Friday. Work is underway to cool off the remaining 23 storage tanks. A total of 199 personnel and 58 units of equipment, including a drone, are involved in the effort.
A laboratory is measuring the concentrations of harmful substances in the atmosphere. As of Saturday night, hydrocarbon levels were within the norm. Also, a fire testing laboratory is working to determine the causes of the explosion.
One person has died and three have been injured in the explosion. The investigative bodies for the Republic of Tatarstan have opened a criminal case under article 217 of Russia's Criminal Code ("Violation of Safety Rules at Explosive Facilities)." The Prosecutor's Office for the Moskovsky District of Kazan has started a probe into the explosion.
Disclaimer: Its an article from a Russian propaganda site.
(C)TASS 2020