"I don't believe him": Zelensky names Poroshenko's main mistake
Poroshenko is "not my president", Zelensky says.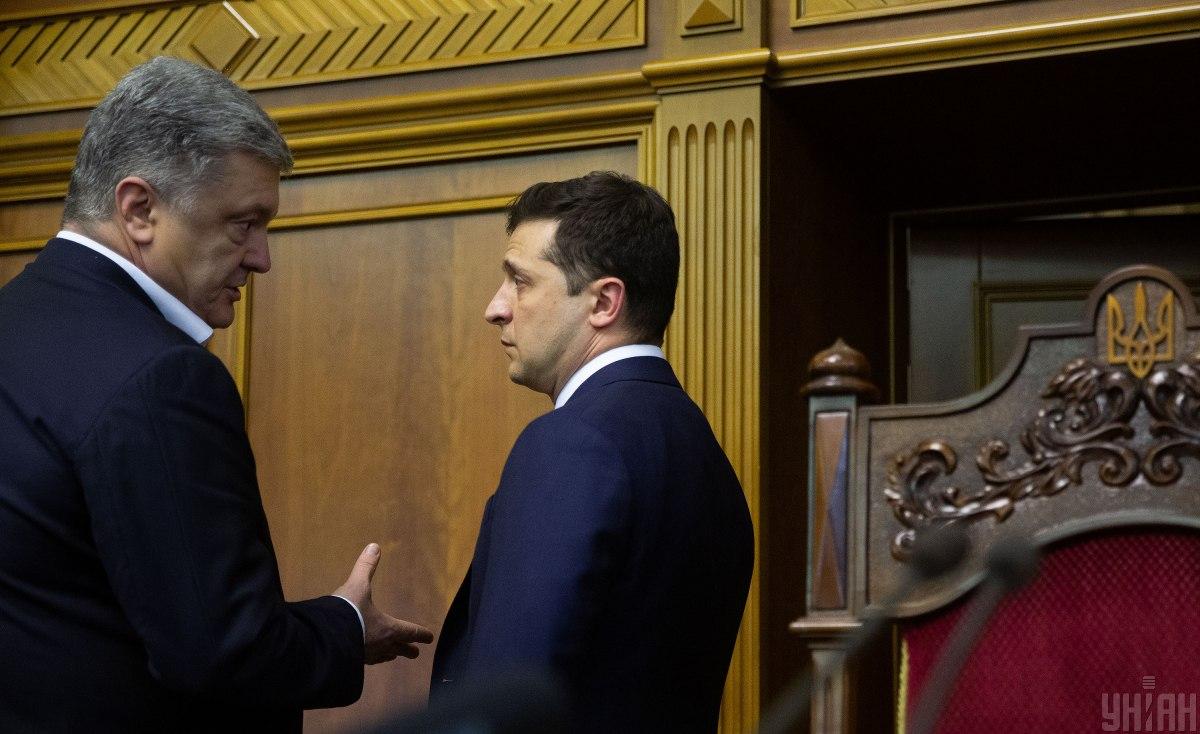 Photo from UNIAN
Ukrainian President Volodymyr Zelensky has commented on contacts with his predecessor Petro Poroshenko, saying that he did have meetings with him after the election. Speaking with Ukrainian Pravda, Zelensky said that from the very beginning of his cadence, Poroshenko had sought to have a meeting.
"I saw no sense in this. I saw no sense in this because everything Petro Poroshenko said before I consider untrue. I really think that he is an experienced manipulator and an experienced politician, so I don't believe him, he was wiping these bot farms on me, my family…
The only thing they did was insult me, and that was all lies: that I was a drug addict or whatever… I've come a long way with this lie and then I drew conclusions about what he had done as president.
I don't trust him, I don't believe him, he's not my president," Zelensky said. Poroshenko spoke about the possibility of reaching mutual understanding and offered "certain help" in the international arena, Zelensky said: "Then he offered me a meeting so many times, so many times that he once had already come, I told him: alright, yes," the president said, adding that it was a diplomatic meeting. Read also Poroshenko could be arrested over alleged issue of "criminal order" Poroshenko's main mistake, Zelensky believes, is that he still considers himself President of Ukraine.
"And he will continue to think so. And even in 10 years, he'll believe he's the only one who has done anything for Ukraine, while everyone else is nobody. It will be the case, believe me," he said.
To a clarifying question, Zelensky explained that the fifth president was offering him help, adding that the issue of forming a union is off the table. "You can't negotiate with him – that's what both his former friends and former foes say, our former presidents. They say: it makes no sense.
It just makes no sense," Zelensky summed up. As UNIAN reported earlier, prosecutors pressed the "abuse of office" charges against Petro Poroshenko in the case of the allegedly wrongful appointment of deputy foreign intelligence chief.
(C)UNIAN 2020