Ukraine marks contribution of its people to victory of anti-Hitler coalition – Zelensky
Ukraine celebrates the feat and contribution of the Ukrainian people to the victory of the anti-Hitler coalition in World War II, Ukrainian President Volodymyr Zelensky has said.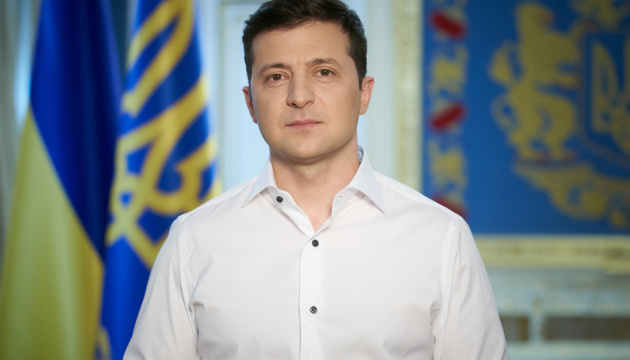 He said this in a video address published on Telegram on May 8.
"On Remembrance and Reconciliation Day, we pay tribute to all those who defended the world from Nazism, who defended their native Ukrainian land and died during World War II. We mark the feat of the Ukrainian people and their contribution to the victory of the anti-Hitler coalition," Zelensky said.
He stressed that on the night of May 8-9, Ukraine will mark the first minute of peace – the moment of the fall and capitulation of the Nazi regime.
Zelensky also said that the words "Never again!" cannot become just a formality because everyone, especially the younger generation, is happy to live in a world where respect and equality prevail, where there is no place for xenophobia and Nazism.
"We have no right to forget what price our ancestors have paid for Ukrainians to be able to live in such a world," he said.
On May 8, Ukraine marks Remembrance and Reconciliation Day to commemorate World War II victims.
(c)UKRINFORM 2020