Ukraine receives first 200,000 PCR tests of domestic production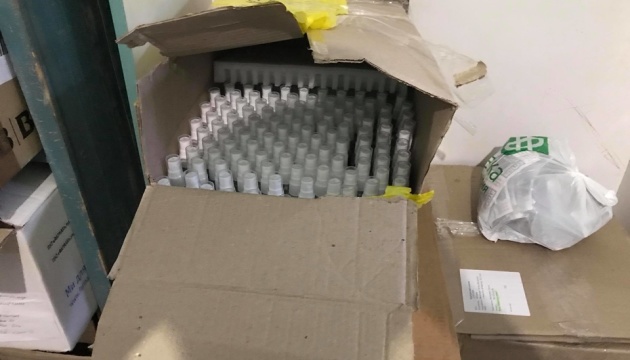 25.04.2020 14:32
Production of PCR tests has begun in Ukraine, and the first batch of 200,000 tests is being sent to the regions.
"As we promised a few weeks ago, PCR tests production began in Ukraine. Today we have received the first batch – 200 thousand tests. They will be delivered to the regions and special laboratories that conduct PCR testing during the weekend," Secretary of the Coordination Council on Combating the Spread of COVID-19 Kyrylo Tymoshenko announced, the press service of the President's Office informs.
According to the Secretary of the Coordination Council, nearly 400,000 such tests are expected next week. Production of Ukrainian PCR tests is ongoing and they will also be shared between institutions.
He informed that a large batch of protection means for doctors, the Ministry of Internal Affairs, the State Border Service and the Armed Forces had recently been delivered from China. This includes more than 360,000 respirators, over 100,000 protective suits, and 800,000 reagents for PCR tests.
Tymoshenko added that the Ministry of Health procured personal protective means.
"That is to say, our doctors are already provided with personal protective means, and I think this situation will get even better," the Secretary of the Coordination Council said.
Kyrylo Tymoshenko stressed that the anti-coronavirus headquarters, the Ministry of Health and other structures are working hard to ensure that doctors receive all the necessary means in their regions and hospitals as soon as possible.
(C)UKRINFORM 2020