Russia delivers dozens of trucks with ammunition, armored vehicles to Donbas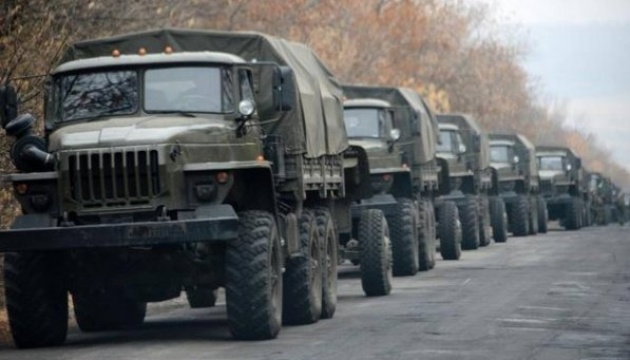 24.04.2020 16:10
According to the data of the Main Directorate of Intelligence of the Ministry of Defense of Ukraine, Russia continues to supply arms, ammunition, and other military equipment to the occupation troops on the territory of Donetsk and Luhansk regions across the border sections beyond control of the Ukrainian Government.
"Since the beginning of April, up to 20 units of armored vehicles, more than 30 trucks with ammunition and fuel have been delivered from the Russian Federation," Defense Ministry Spokesperson Dmytro Hutsuliak said.
At the same time, despite the complication of the sanitary and epidemiological situation, the rotation of regular officers at the command positions in 1st Army Corps (Donetsk) and the 2nd Army Corps (Luhansk) does not stop.
Moreover, the number of mercenaries arriving from the Russian Federation for performance of active duty within the units of the Russian-occupation forces continues to increase.
(c)UKRINFORM 2020