Ukraine to build town for IDPs from Crimea in Kherson region – Zelensky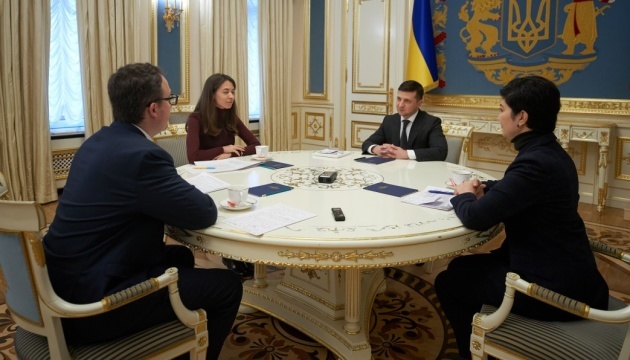 PHOTO14.02.2020 12:30
Ukrainian President Volodymyr Zelensky has agreed with Turkey on the construction of a town in Kherson region for internally displaced persons (IDPs) from the occupied Crimea.
He said this during a meeting with Permanent Representative of the President of Ukraine to the Autonomous Republic of Crimea Anton Korynevych and his deputies Darya Svyrydova and Tamila Tasheva on Thursday, the press service of the head of state reported.
In particular, the president informed of the plans to build a settlement in Kherson region for IDPs from Crimea, including more than 500 families of Crimean Tatars. According to Zelensky, the relevant agreements were reached during his meeting with Turkish President Recep Tayyip Erdogan.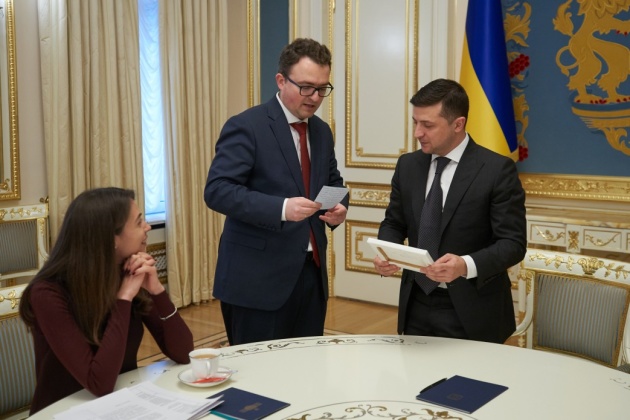 According to the president, a special hub with developed infrastructure will be created at Chonhar checkpoint on the administrative border with the temporarily occupied Crimea for the comfortable crossing of the checkpoint by Ukrainians. In addition, high-quality roads will be built and transport connections will be provided.
Zelensky also emphasized the importance of implementing a program that simplifies the procedure of studying in Ukrainian higher education institutions for children from the occupied territories.
Anton Korynevych thanked Volodymyr Zelensky for his attention to the activities of the Representative Office in the Autonomous Republic of Crimea and stressed the importance of further joint work on the problem of the occupied territories "to keep Crimea on the agenda".
(c)UKRINFORM 2020