PM Honcharuk on leaked audio recordings allegedly with his voice: "You do not scare us"
Three parts of the audio recordings have already been released. PM Oleksiy Honcharuk / Photo from UNIAN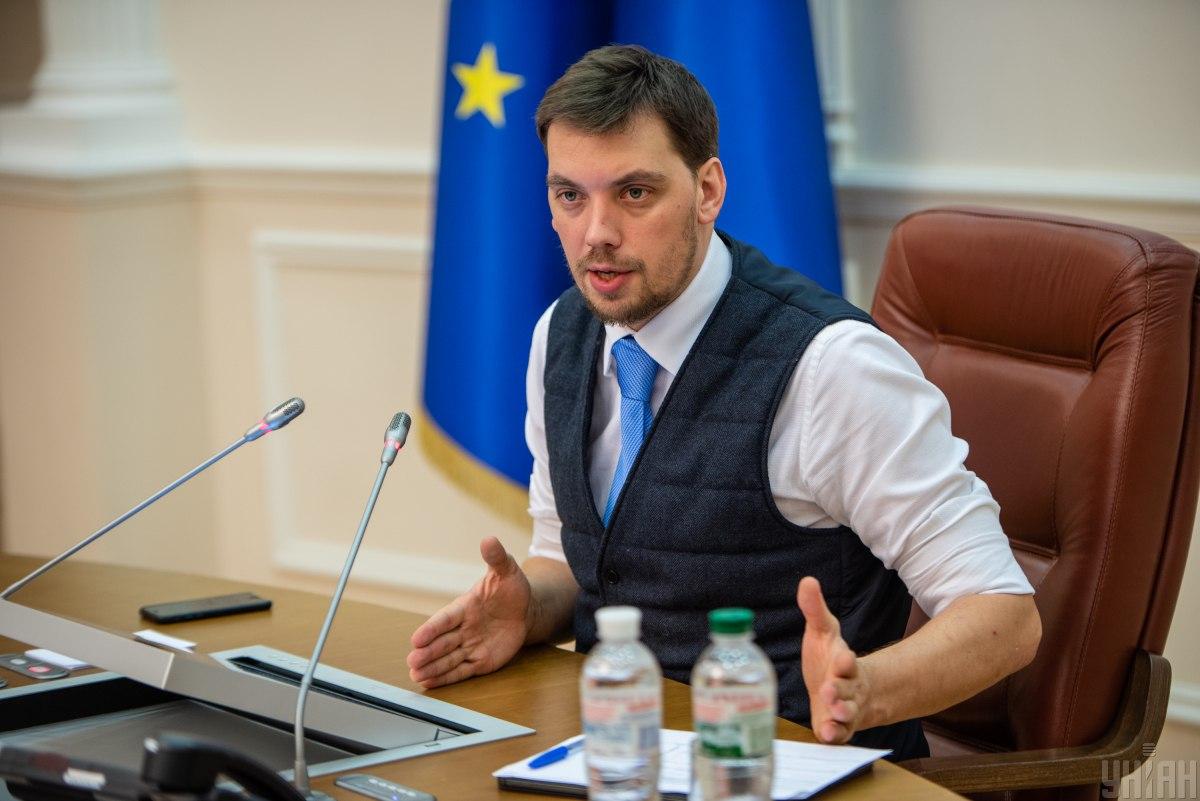 Ukrainian Prime Minister Oleksiy Honcharuk has commented on leaked audio recordings allegedly with his voice recorded during a meeting between government and central bank officials.
"I appeal to those who are fighting against us: You do not scare us! We will root out corruption and block schemes even more persistently," Honcharuk said on Telegram. The recordings in three parts were made public on YouTube's channel "How to Trick the President" (3.9K subscribers) on January 15 and January 16.
Read also Ukraine's government set to drastically reduce share of shadow economy: PM Honcharuk says that from the very beginning, many people have been working against the president's team, who wanted the new government to succeed.
"The goal of our team is to reboot the country, break the old system and build a new one, without schemes and deals," he said.
"And some good news. The [hryvnia] forex rate has strengthened and the international reserves have expanded to a seven-year high, amounting to US$25 billion," Honcharuk said in his video address on Facebook on January 16. "If this is not good news for the country, then I'm a complete ignoramus on economics."
As UNIAN reported earlier, audio recordings of allegedly Honcharuk's conversation with some members of the government and senior officials of the National Bank of Ukraine held in the middle of December 2019 have been posted on YouTube.
They speak about the dollar exchange rate, as well as other economic issues before a meeting with President Volodymyr Zelensky. "Zelensky has a very primitive understanding of economic processes. He understands that there is a balance of payments …
And they have forcibly made [the hryvnia]. He is looking for an answer to this question. And he has no answer to this question," says a male voice that resembles Honcharuk's. Later, the same voice says that he himself is an "ignoramus on economics."
(C)UNIAN 2020