Merkel says construction of Nord Stream 2 needs to be completed
The statement comes following her meeting with Putin on Saturday. REUTERS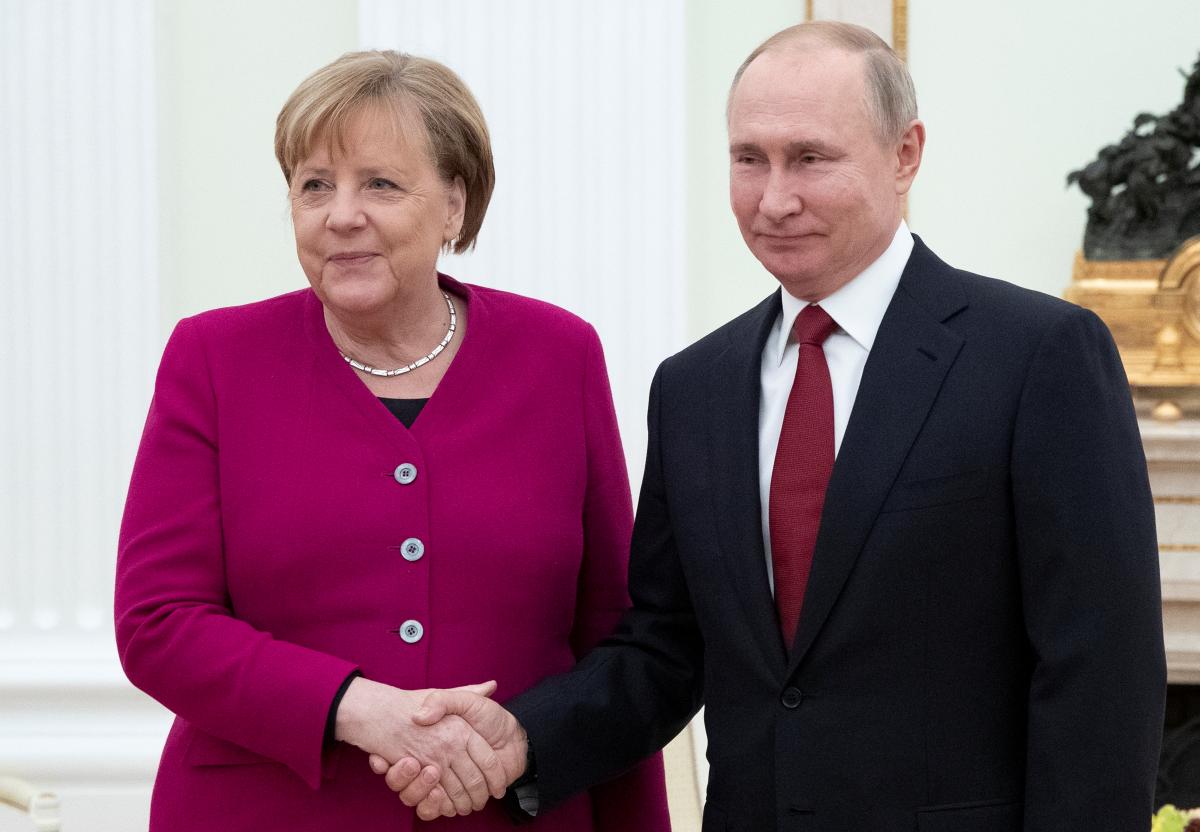 German Federal Chancellor Angela Merkel ha said that the construction of the Nord Stream 2 gas pipeline project, bypassing Ukraine, should be completed.
The statement comes following her meeting with Russian President Vladimir Putin on Saturday, an UNIAN correspondent in the Russian Federation reports.
We also spoke, of course, about the Nord Stream 2 project. It has been legitimized through the new European legislation, we need to complete it," Merkel said at a joint press conference with Putin in Moscow. She said she was pleased with a "very good" agreement reached on gas transit via Ukraine for the next five years.
Read also U.S. sanctions on Nord Stream 2 help Ukraine sign new gas deal with Russia – Prystaiko "Germany and other European countries benefit from Nord Stream. Nord Stream 1 is working. Nord Stream 2 is not ready yet. Everyone is interested in diversifying their gas supplies, but this is a very important project," Merkel emphasized.
At the same time, she added that the launch of the TurkStream was monitored in Germany. In turn, Putin said that during the negotiations issues were raised related to the continued transit of Russian gas through the territory of Ukraine.
"The importance of the agreements reached on December 31 between Gazprom and Ukrainian partners, according to which transit deliveries will be carried out over the next five years, was noted," Putin said.
He believes that these agreements are mutually beneficial and balanced for both Russia and Ukraine.
Read also TurkStream starts pumping Russian gas to Bulgaria, bypassing Ukraine Putin said that Russia and Germany have a number of large joint projects in the energy field. "We highly appreciate the responsible position of the German government in support of the well-known Nord Stream 2 project," Putin concluded.
(c)UNIAN 2020