Court frees Yefremov from house arrest
A court has released from house arrest the former head of the Party of Regions faction in parliament, Oleksandr Yefremov, who is accused of high treason, separatism and the creation of a terrorist organization, judge of the Starobilsk district court of Lugansk region Oleksandr Foroshchuk has said.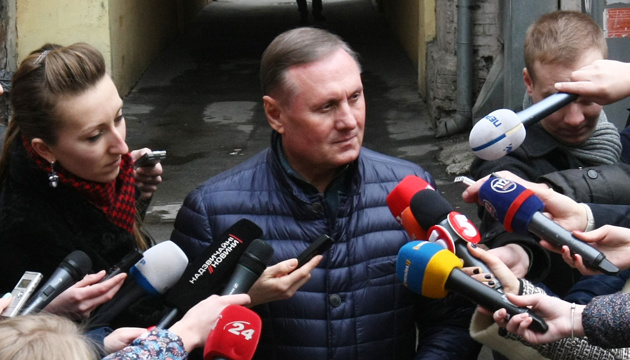 "He [Yefremov] had the measure of restraint changed from round-the-clock house arrest. He is currently on personal recognizance and has to fulfill several duties," he told the Ukrayinska Pravda news site.
In particular, Yefremov is obliged to appear in court at any request, not to leave Kyiv without court permission, except for participation in court sessions, to inform the court of a change of residence, and to refrain from communicating with witnesses and experts.
The former MP was left without an ankle monitor because personal recognizance does not imply such a restriction. At the same time, a foreign passport was not returned to Yefremov.
The Starobilsk district court of Luhansk region considered the extension of the measure of restraint for Yefremov on September 18. His defense team asked the court to completely cancel the measure of restraint.
On July 30, 2016, Yefremov was detained on suspicion of encroaching on Ukraine's territorial integrity and inviolability. In addition, Yefremov is suspected of direct support for the criminal organization "LPR," as well as the illegal seizure of Luhanskvuhillia's property.
On August 1, 2016, Yefremov was taken into custody.
Late in April 2019, the Starobilsk district court extended Yefremov's arrest for another two months, until June 22.
On June 19, the measure of restraint for Yefremov was extended until August 17.
On July 22, 2019, Yefremov was freed to house arrest.
(C) UKRINFORM 2019